TEACHERS AND WORK TEAM NUEVA LENGUA
HEADQUARTERS BOGOTÁ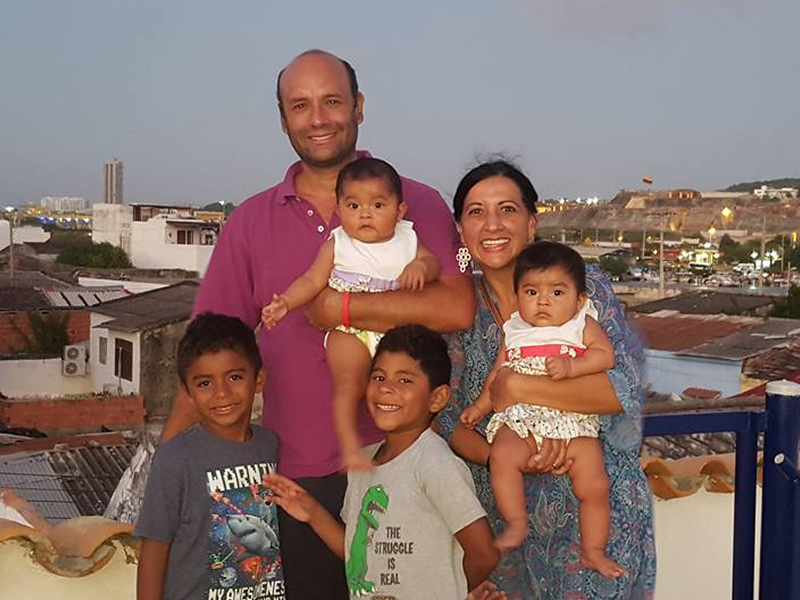 PETER MIGUEL CHILD
DIRECTOR NUEVA LENGUA
-After having lived in different countries of the world and having traveled to many countries, I decided to return to Colombia and start a business that would allow me to promote Colombia abroad, do something for my country and make friends from different countries of the world.
-I like to make exploration trips that involve cultural, ecological and social components. I have tried to reflect this in the school by creating programs that allow us to get to know Colombia from the language, the contemplation of nature, enjoy gastronomy, music, dance, social work and most importantly, the kindness and goodness of the people. from Colombia.
-I believe that all of us who love to travel do so because we are looking for happiness, and our trips reflect a deeper journey that is the inner journey and the search for oneself and happiness. In the photo I appear with my wife and my four children because they represent that most intense journey that has led me to find love in my family and that today are the most important thing for me.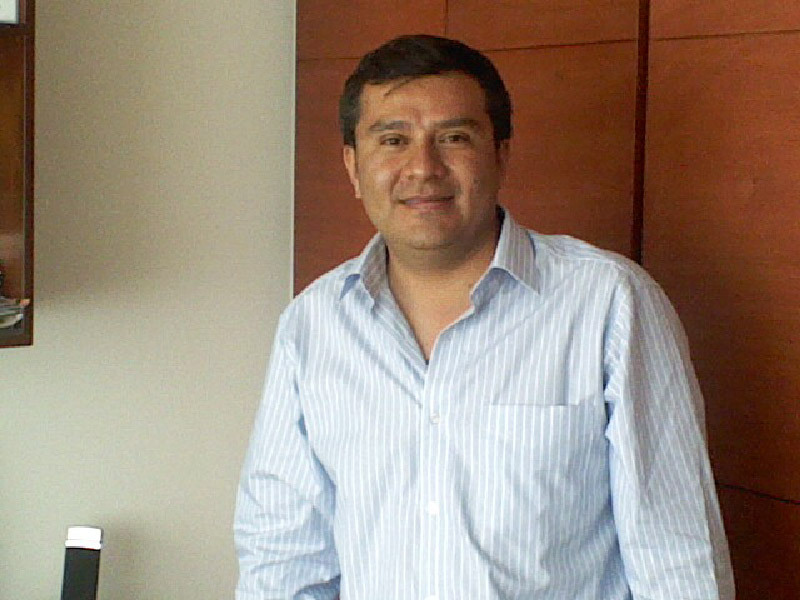 RAFAEL MAURICIO FONSECA
ADMINISTRATIVE MANAGER
-Industrial Engineer, Msc Tourism Planning and Management.
-I like it Nueva Lengua pTo be an innovative, transparent, supportive company and committed to the development of its customers, employees, suppliers and the country.
-I like the cecological aminatas, historical novels and people.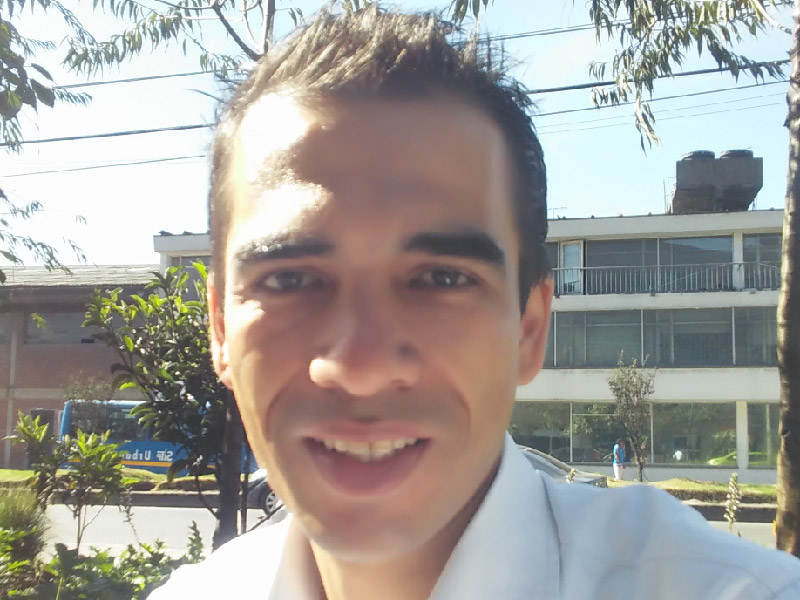 BALARAM ROEL OVIEDO STOP
TEACHER
-Master in linguistics applied to teaching Spanish.
-I like to work in Nueva Lengua because there is a good working environment and because I have the opportunity to meet people from many countries.
-My hobbies are reading, watching movies and seeing new places.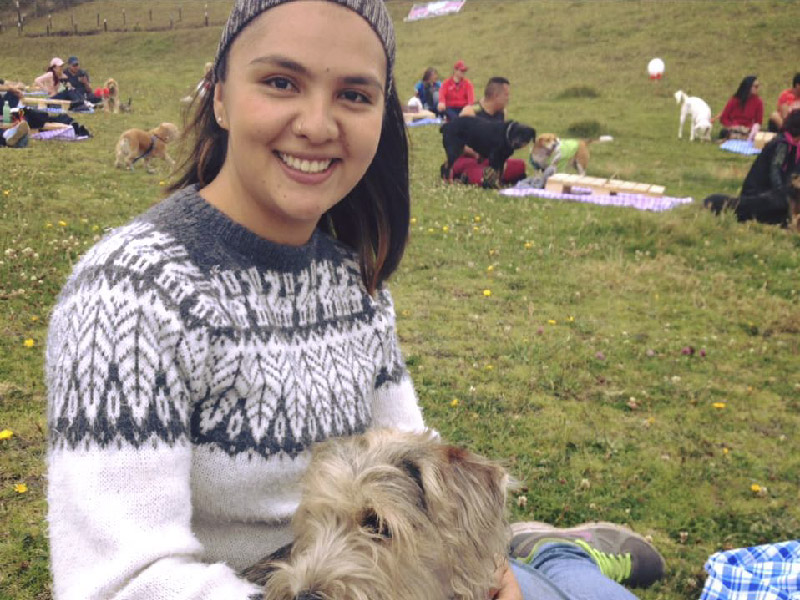 ANDREA BEJARANO
TEACHER
-Degree in Humanities and Spanish language.
-Be a Spanish teacher at Nueva Lengua It is a very satisfying experience that allows you to share not only a learning space, but to build unique moments of life with each of your classmates and students, a place to build a family, good friendships and learn.
-My favorite pastime is hiking; walk through the mountains of my city and see how beautiful it is. Ah! and eat a lot of macadamia ice cream.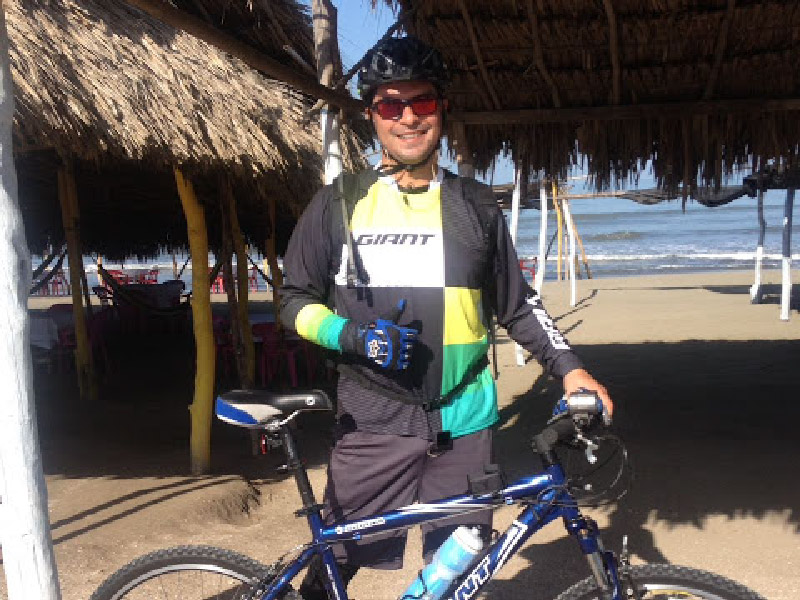 JULIAN MONTERO
MARKETING AND SALES
-I love working in Nueva Lengua because I feel that I can serve people to get to know our culture better.
-I am a sociable person who loves to meet new people and cultures. I love the fruits of my country and its gastronomy in general.
-I am a lover of 2-wheel motorcycles and bicycles, I really enjoy when I can practice sports such as tennis, basketball, volleyball, swimming or cycling.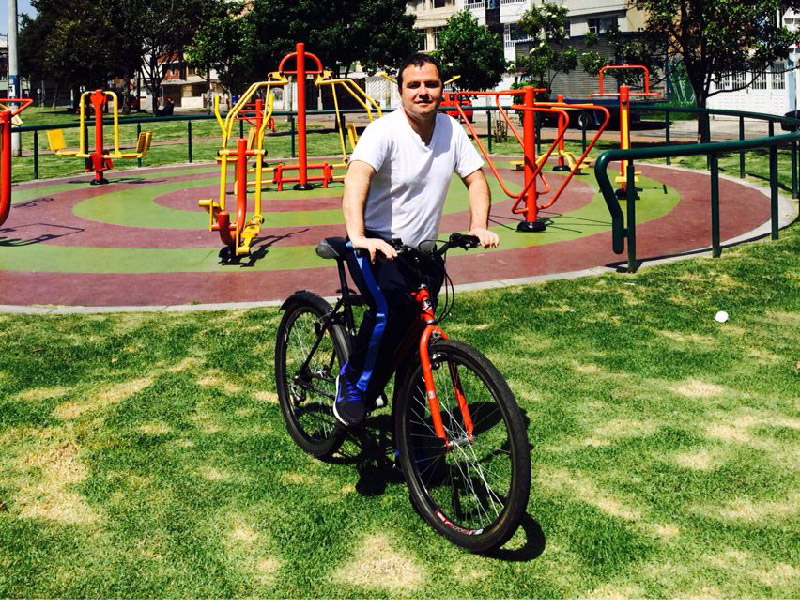 JAVIER CELIS ALVARADO
TEACHER
-Bachelor in Spanish and Languages ​​National Pedagogical University.
-I like to work in Nueva Lengua, because it gives me great satisfaction when I transmit my knowledge to students from all over the world and see how they begin to speak or improve their Spanish while interacting in our culture. It is also very enriching to share their cultures and points of view.
-In my spare time I like to ride my bike and visit the parks near my residence.
JAVIER RAMIREZ
LOGISTICS AND COMMERCIAL COORDINATOR
-Business Administration.
-Nueva Lengua It has allowed me to achieve what I had dreamed of and this is meeting international friends, guiding them and showing them the beauty of my Colombia, my country and my people, in addition to the food and idiosyncrasies. All this added to a work with social responsibility and volunteering.
-I like vHang out, get to know new places to recommend, have a good coffee, as well as meet friends.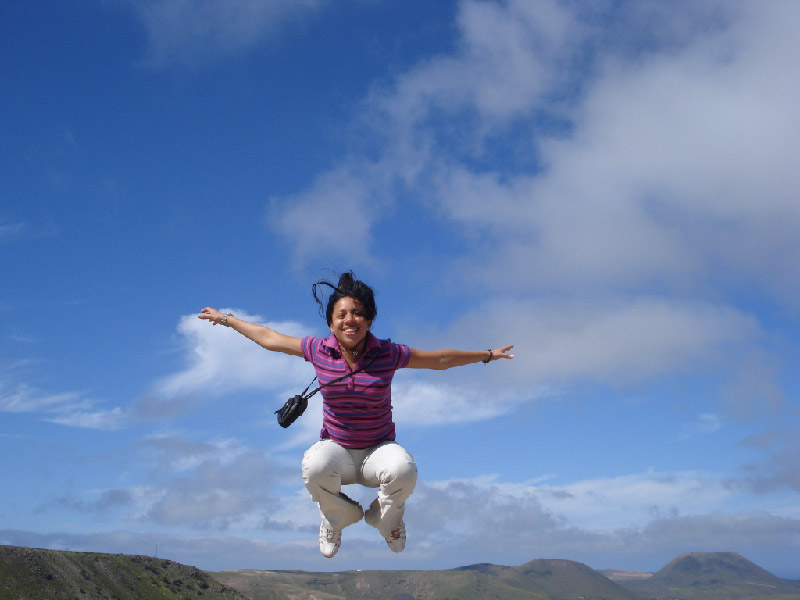 LILIANA JIMENEZ
TEACHER
-Graduate in Modern Languages.
-I love the atmosphere of the institution, the positive attitude of my co-workers, the students and in general the mixture of so many cultures. Having students who arrive without knowing anything about the Spanish language and when they leave, seeing how they can already communicate clearly fills me with great satisfaction.
-I love traveling and getting to know different cultures; I really enjoy dancing and singing, I don't sing well but I'm happy when I do.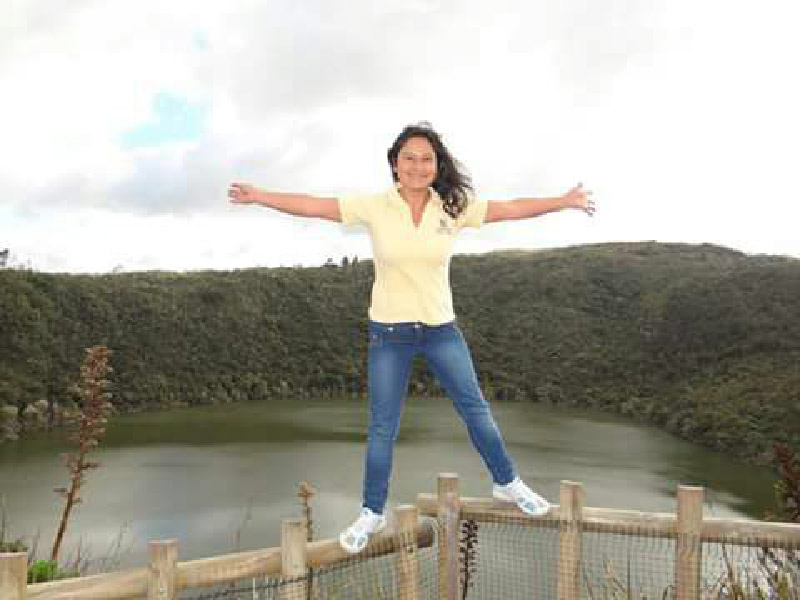 ROSALBA STEEL
GENERAL SERVICES
-I like it Nueva Lengua because the work environment is pleasant, there is multicultural exchange.
-I like the dsport and nature.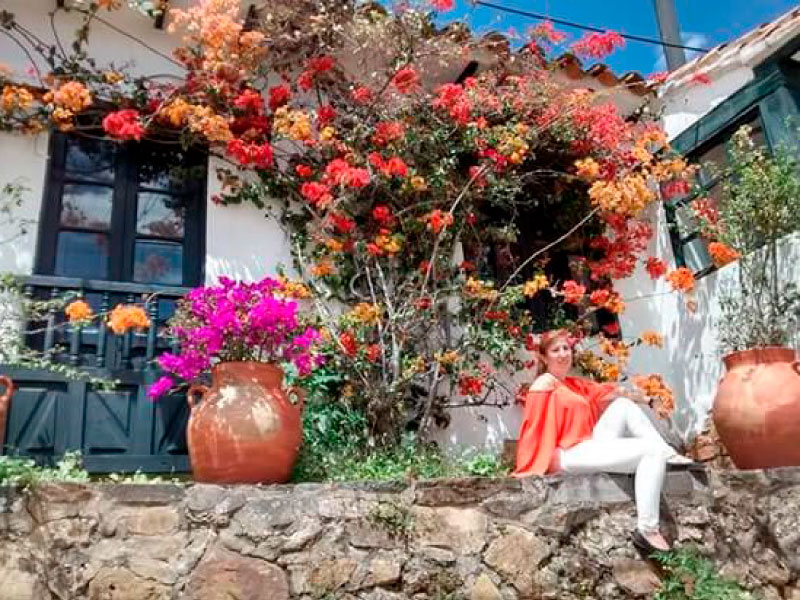 DORA WHEEL
ADMINISTRATIVE ASSISTANT
-Accounting Assistant Technician.
- Nueva Lengua because I can interact with many people of different nationalities, every day I have the opportunity to learn something new for my life, the work environment is very pleasant and I have had the privilege of meeting people who more than being my co-workers have become great friendships, also through the cultural activities and tours offered by the school I have been able to visit beautiful places and learn about their history as well as their culture.
-My hobbies are vhang out, paint, go out with my family and friends, walk with my pets, watch movies, sing, dance.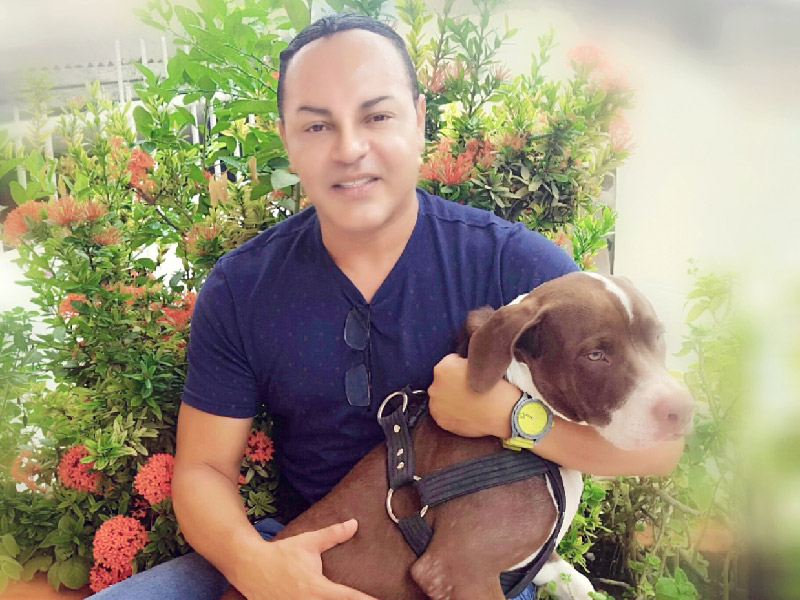 JESUS ​​PEDRAZA
TEACHER
-I came to this world to be happy, that's why I enjoy every moment that life gives me; which is why I love my job as a teacher of Spanish, literature and history. For me, a day that I don't read is a wasted day, I have already lost count of how many books I have read.
-Another of my passions is traveling. I don't have money, but I am rich in life experiences, thanks to the trips I have made traveling through my country and abroad.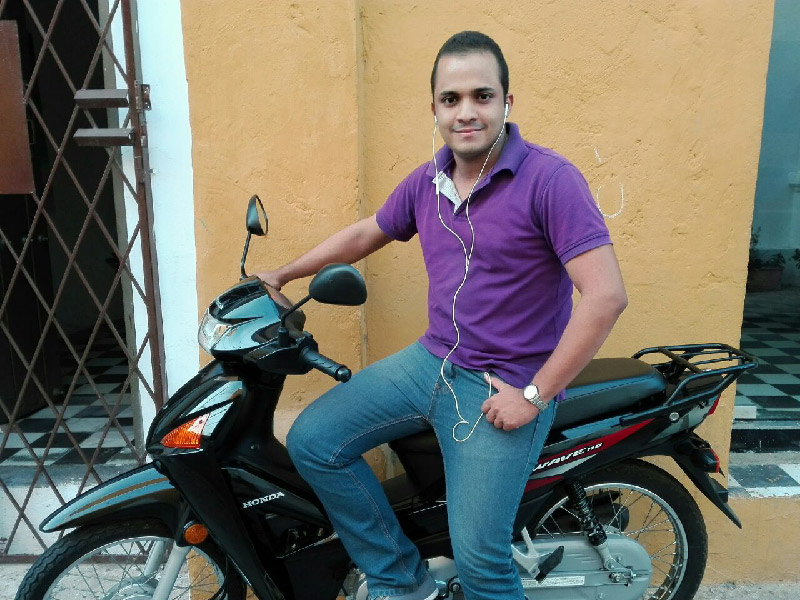 DANIEL ROMERO
TEACHER
-Meeting people from other countries and learning about their life experiences and making friendships that remain engraved in the heart has been one of the most pleasant things that I have lived and this thanks to Nueva Lengua, that's why I like to work there.
-In my free time I love to sing, listen to music and spend time with my family. I am fond of motorcycles and airplanes.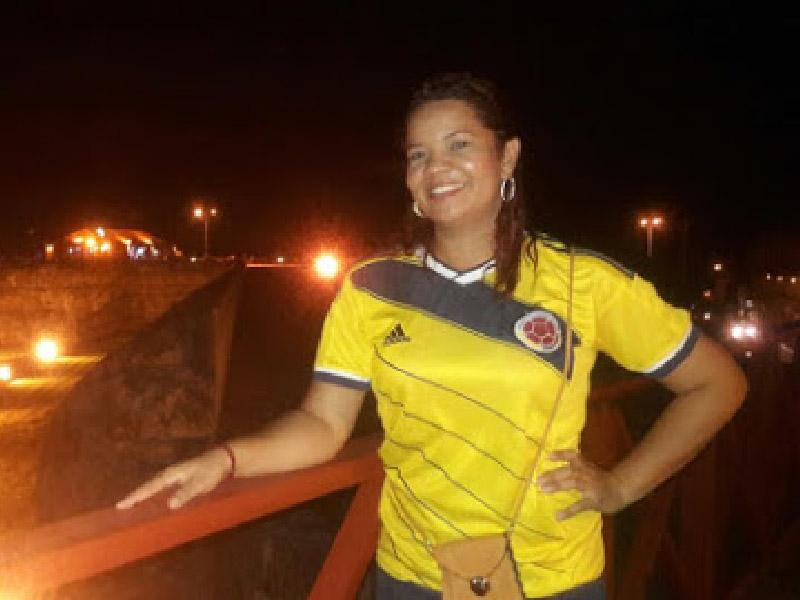 ALICIA VELASQUEZ
TEACHER
-One of the things I enjoy the most about working at Nueva Lengua It is because I love teaching Spanish and of course meeting wonderful people to be able to share our cultures.
-I am a woman in love with life, I feel very proud to live in Cartagena because I like to walk through its fantastic streets, through its walls, see and contemplate the beautiful sunsets.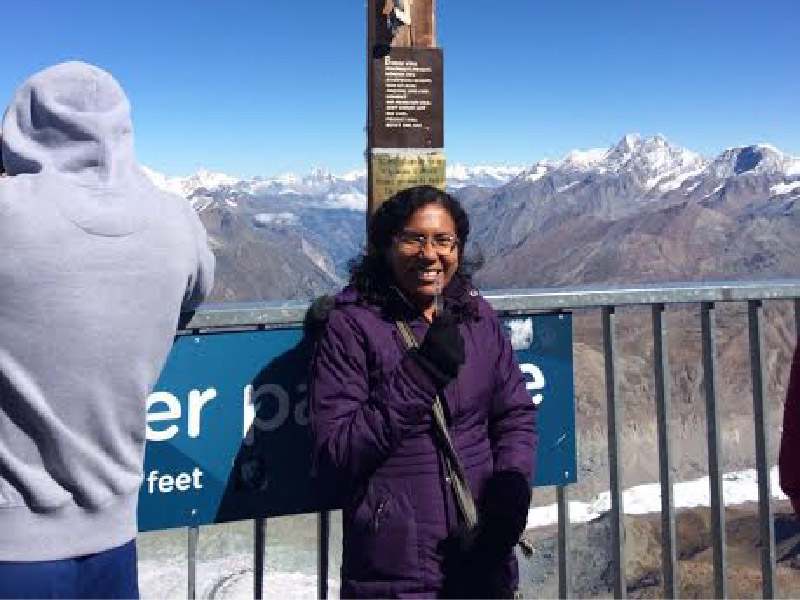 SIRLE SARAVIA
ACADEMIC COORDINATOR
-I like to work in Nueva Lengua because more than a company it is a family, the work environment is spectacular. Working here has helped me find national and foreign friends. Not only is a language taught, strong bonds are created, you also learn from the students and with so many students from different places, it is as if you are constantly traveling.
-I like to read, listen to music and as a good Latina I love salsa. But my greatest passion is traveling, I love it.
YENYS OF SOCORRO NEIGHBORHOODS
GENERAL SERVICE
-I like to work in Nueva Lengua because I feel like in my family, the work environment is very good, more than my colleagues they are great friends.
-I like to go to the movies, to the beach, to serve others and one of my great passions is cooking.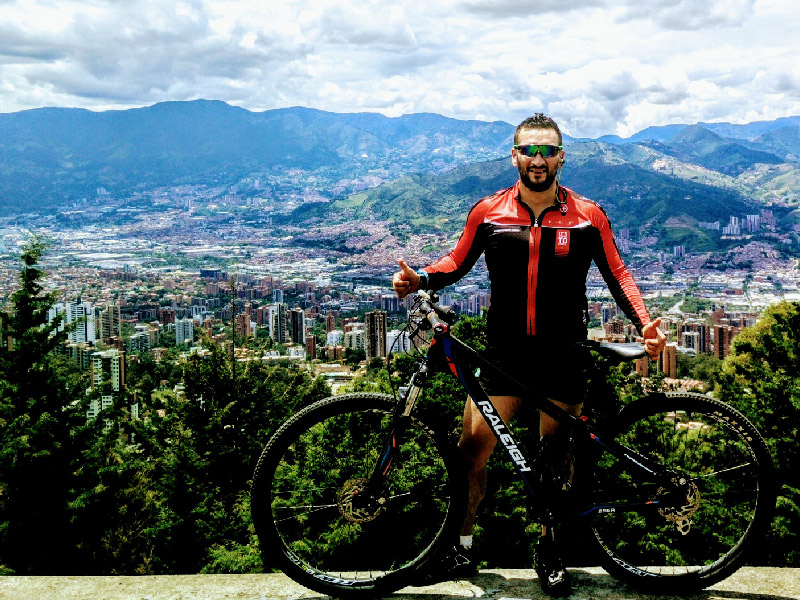 ANDERSON MEJIA
MEDELLÍN HEADQUARTERS DIRECTOR
-Philology and languages.
-I love working in Nueva Lengua because I feel that it is my home where many people from the world visit me. Here I can get to know many cultures with which I can share and show them that Colombia is much prettier than that old stereotype of drugs and violence.
-I like mRide a bike, play soccer, go to the stadium and listen to rock.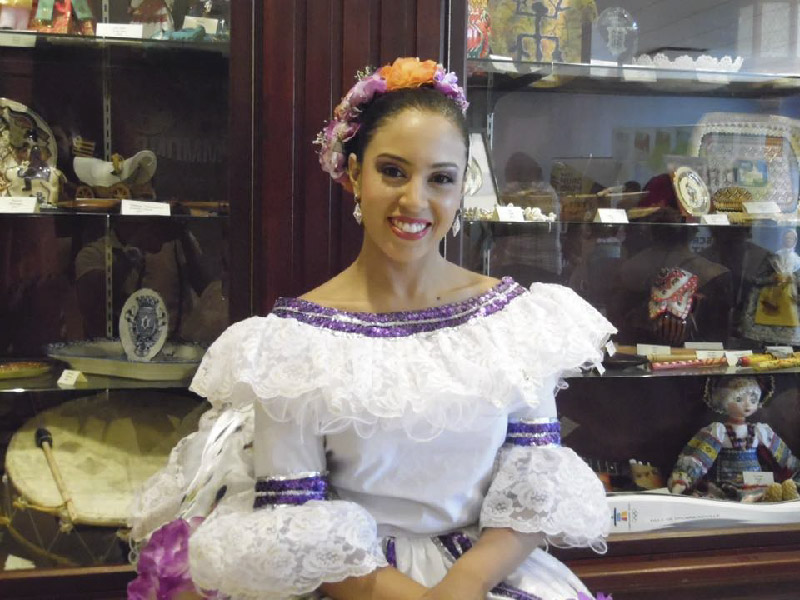 Angelica Arrieta Herrera
DANCE TEACHER
-Dances and Colombian folklore.
-Work in Nueva Lengua eIt is the opportunity to work on what I am most passionate about, which is dance, and to teach visitors who want to have that beautiful dance experience part of my culture.
-I love bailar and travel.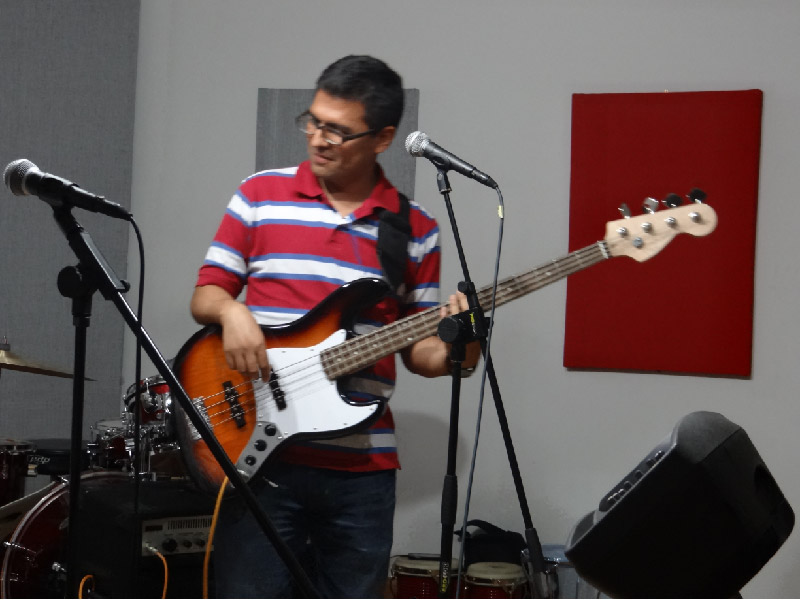 GERARDO ANDRES ADARVE
TEACHER
-Professional in Music.
-I like to work in Nueva Lengua por their family environment, flexibility and the possibility of proposing and assuming challenges that contribute to the effective development, in terms of time and content, of the professional personality.
-I love cine, music, playing volleyball and video games.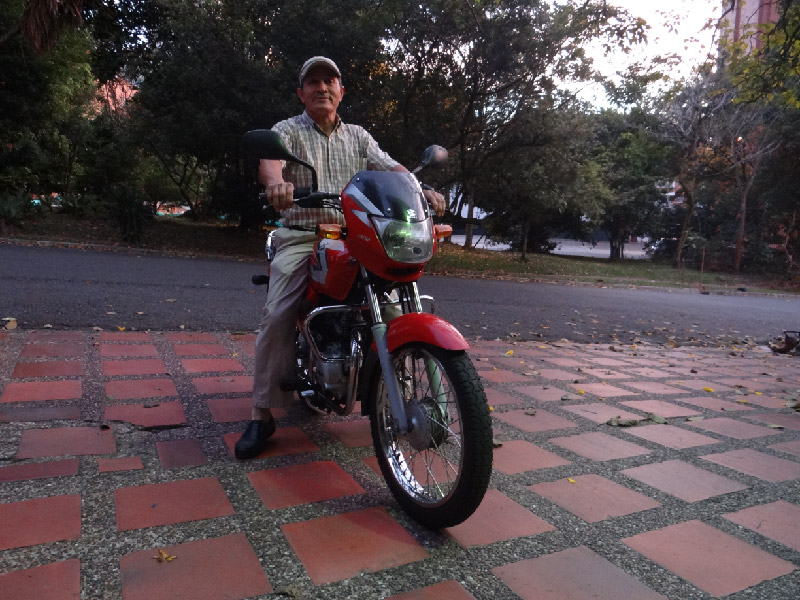 WILLIANS VELASQUEZ
GENERAL SERVICES
-I like to work in Nueva Lengua because the work environment is very good and the income is important for my family. I work in the neighborhood where the school has been for more than 25 years.
-I adore yougo for a walk, eat and ride a motorcycle.

Many thanks to Nueva Lengua! I had a very special time, and I am going to miss school. The last 5 months have been some of the happiest in my life. Specifically ...

A "Spanish school Nueva Lengua"Has a structure of high quality and a group of teachers with excellent technical training. A way of acting in classes and supported in ...

Cartagena, Uma Colômbia that you imagine, no traffickers, violence and perigo. Cartagena de Indias is located not north of Colombia in front of the Caribbean Sea, Tombanda ...

My friends thank you very much for everything! The farewell is sad, but I am going to return to Brazil with the certainty that I learned a lot from you !! It was an incredible experience …

J'ai étudié quatre semaines à Nueva Lengua à l'automne 2003. Pour ce qui est des cours d'espagnol, j'ai appris beaucoup et j'ai vraiment amélioré mon espagnol ...

I had a conference in Panama in July, so I decided to take some Spanish classes. Since I had a positive experience with Nueva Lengua Colombia the previous year, I called them for my visit to Panama. This turned out to be a good decision. The school in Panama is very well situated and has a dedicated team and well organized activities.

Zasílám pozdrav z Prahy kolumbijské škole Nueva Lengua, kde jsem strávila překrásný měsíc studia španělštiny. Kromě samotných kurzů jsem díky škole měla možnost…

Mit sporgkursus var in rigtig god oplevelse. Jeg modtog undervisning først en uge i Bogota og efterfølgende en uge i Cartagena. Det var in god kombination, hvilket gav mig in…

Dear Teachers Thank you for all your help! This trip was truly an unforgettable experience. I traveled with the intention of getting to know the country, meet a lot of people and have fun ...

Ich habe Ende 2006 für 3 Wochen spanisch mit Nuevalengua in Bogota gelernt. Ich benötige spanisch in erster Linie für berufliche Zwecke, und hatte bereits geringe Vorkenntnisse durch…

Ein Sprachkurs bei Nueva Lengua in Cartagena ist ein absoluter Hoehepunkt eines Aufenthaltes in Lateinamerika. In einer der schoensten Staedte der Karibik und Amerikas ...

Ich war 2 Wochen in Cartagena und habe dort die Sprachschule nouvelle besucht.
Es war mein 2.Aufenthalt in Cartagena und ich muss sagen, dass es eine…

Medellin, die Stadt des ewigen Frühlings, ist geprägt durch das angenehme Klima. Die Menschen sind dort sehr hilfsbereit und gastfreundlich. Auch meine Gastfamilie hat mich sehr herzlich…

Hej alla glada och äventyrslystna svenskar som vill lära er spanska! Jag heter Samantha Rozi och bor i Stockholm. Jag har ett brinnande intresse för det spanska språket ...

For egen del spenderade jag in vecka i Cartagena och 4 veckor i Medellin pa Nueva Lenguas sprakskola. Jag blev upphamtad direkt pa flygplatsen. Enligt min mening var ...

Nueva Lengua är ett mycket bra alternativ för den som vill studera spanska; klasserna är små, lärarna är personliga och professionella och anstränger sig verkligen för att göra…

Meine Erfahrungen an der Universität de la Sabana (Nueva Lengua- Bogota)
Jeder weiss, dass sich eine Sprache am einfachsten und effizientesten im…

ich war 6 wochen in kolumbien und habe mich erst sehr kurzfristig im land entschieden noch eine sprachschule zu besuchen. via internet fand ich nueva lengua und habe ...

Thank you very much to all of Nueva Lengua, especially the beautiful teachers! My time here was a chimba. Not only did I learn a lot of the language ...

Thank you very much for everything you taught me here !!! I had a super cool few weeks. I will never forget those experiences! ...

Thank you so much for everything!!! See you in Switzerland to ski ...

During the month of August, 2003, I decided to take a three-week vacation and use it to study Spanish. Since I take my four-year-old daughter with me when traveling, I wanted to…

I'm very happy to write about my experience at Nueva Lengua Bogotá. The program you have developed served me wonderfully, and I expect I will return…

I really enjoyed my time at Nueva Lengua . The teachers were quite good and made an effort to teach about the culture of Cartagena as well as the language. They were all wonderful…

Nueva Lengua was the third language school our family had attended. It was the first to put us with a family that had a child with whom our 12-year-old could relate. When my wife ...

Just a short note to say to Pedro and his staff how much I enjoy the Spanish Language experience at the Nueva Lengua Spanish school. I certainly learned a foundation in Spanish ...

Nueva Lengua provided me a great introductory learning experience with the Spanish language. The staff is very friendly, and they tailored the instruction according to my needs…

Please do not trust a word on this page it's all lies. The site is too modest and intentionally downplays and even outright lies about the quality of this program. For whatever reason…

My experience in Colombia especially Medellin was more than I ever imagined. it was one of the best investments I could have ever made. More importantly was the…

I learned a lot about the culture on the Colombian coast, Spanish and of course salsa in Cartagena and Nueva Lengua. The students were great to hang out with, Centro de…

Dear Rafael and Pedro: I would like to thank you and your staff for making my training in Spanish in Medellin, Colombia a very enjoyable and unforgettable experience…

I went to Nueva Lengua in Cartagena for a Spanish refresher course. My teacher, Leidys Soto, was excellent - she was encouraging and patient. She challenged me to go further…

Many things enriched my experience at Nueva Language, but the one thing that stands out in my mind, was the opportunity I had to volunteer. When I opted to volunteer, I didn't…

Because of health services research in which I am involved, I began taking Spanish lessons during 2005 and also began looking for a Spanish immersion program. I was put ...

I have just returned to the United States from Colombia after attending Nueva Lengua for a month in the cities of Bogotá, Cartagena, and Medellín. My experience was very positive…

To Amira, Marce, Rafael, Andrea, Maricela, Oscar, to all my family at school Nueva Lengua. Thanks for helping me with my Spanish. I spent my time in Bogotá super cool and ...